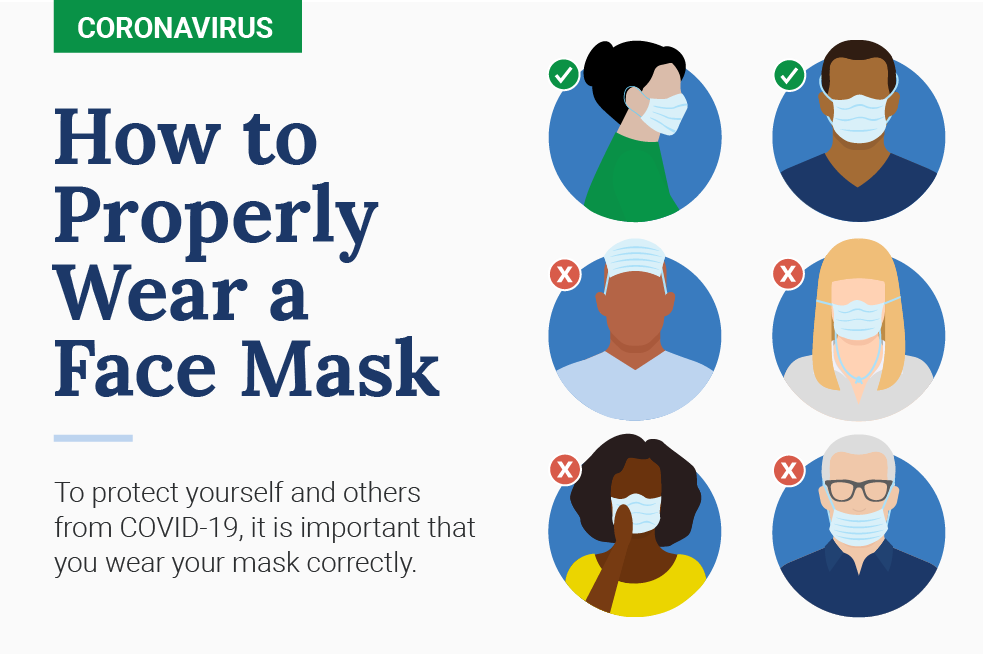 To slow the spread of COVID-19 and to protect yourself and others, the CDC recommends that you wear a mask in public and when around people who don't live in your household. Medical N95 masks are...
read more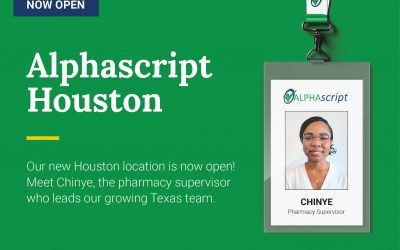 As Alphascript continues to grow and evolve, we are always looking for opportunities to better serve our patients and provide exceptional care. With that in mind, we have opened a second office in Houston, TX that will house our growing team of patient care...
read more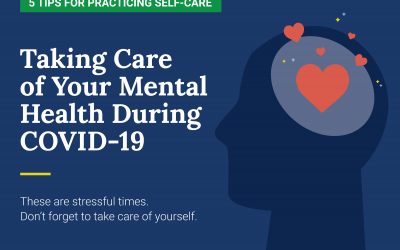 For many, the COVID-19 pandemic has been a source of significant stress. It has impacted day-to-day routines, caused financial pressures and led to social isolation. You may be worried about getting sick or the health of your family and friends. During stressful...
read more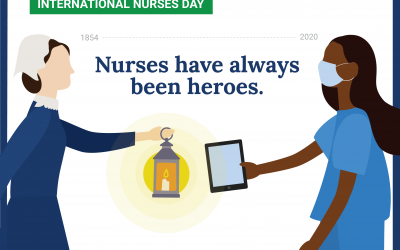 Celebrating International Nurses Day Every year on Florence Nightingale's birthday, nurses around the world are celebrated for their commitment and sacrifice. This year especially, the words "thank you" seem to fall far short of how we feel. The current global health...
read more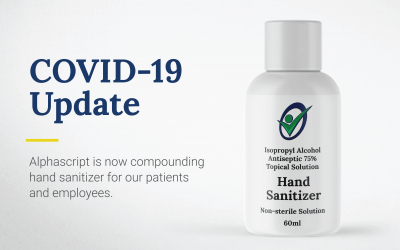 Alphascript Compounds Hand Sanitizer for Patients and Employees Like many household and personal items in the age of COVID-19, hand sanitizer has been flying off the shelves. In order to address this issue, the FDA issued guidance that allows pharmacies to prepare...
read more